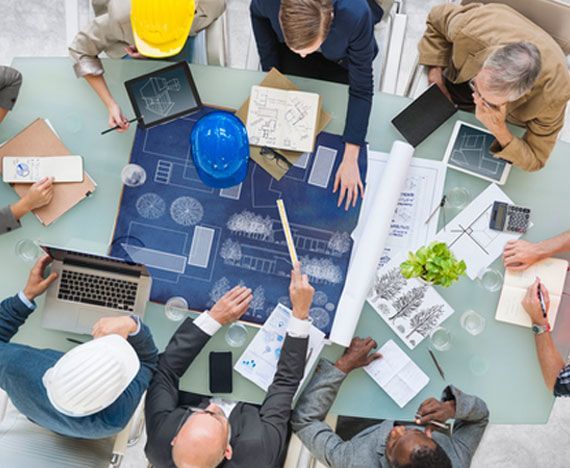 Developer's Preferred Window Treatment Expert
Each day, Rockville Interiors works closely with the area's premier developers to design the perfect window covering solutions for residential and commercial projects.
Whether the project demands an attractive yet affordable Roller Shade like Douglas Development's apartment building at the former Hecht Headquarters or ultra-luxurious Motorized Solar Shades for 1788 Development's stunning condo project in Bethesda-MD, we have a variety of gorgeous solutions to meet your needs.
Best of all, our team of experts will help your architect, designer and GC work through all the specification and construction obstacles.
Why R.I?
Expert design and specification assistance
Free* pre-wiring to allow for motorized shading upgrades
Free* window treatments for sales center and model homes
Programs to create window treatment upgrade packages that can be offered and sold by condo sales team
Ability to meet with homeowners after closing to customize developer's preferred window treatment selections at discounted prices
Access to your favorite solutions from Lutron, MechoShade, Qmotion, Springs Window Fashions, Hunter Douglas & more!
*Opportunities for free prewiring and free window treatments are reviewed on a case-by-case basis. To learn more, contact us using the form below
Our sales team has been referring Rockville Interiors to our buyers since the building was complete. Each and every time, the team at Rockville Interiors has provided top notch service and products. Our clientele at Turnberry Towers expect the very best so we are always very careful when we give a referral. I can honestly say our buyers come back time and time again with unsolicited comments on what a fantastic job Rockville Interiors did for them. They are constantly exceeding expectations, which in return reflect well on us. I cannot rave enough about their work. We all look forward to working with them on our next project and I whole heartedly give my recommendation.

Residential Developer, Arlington, Virginia

Rockville Interiors has been contracted by the developer of The Lauren luxury condo project in Bethesda-MD to provide and installation Lutron Motorized Solar Screen Shades throughout the building.

Rockville Interiors is the preferred window treatment vendor for 22West. We are a very high end luxury condominium located in the West End of Washington, DC. Our buyers are very pleased not only with the quality of automated window treatments, etc. but also the promptness and professionalism that Rockville Interiors bring to each job.

Residential Developer, Washington DC, Georgetown

Rockville Interiors has been contracted by the developer of 1055High luxury condo project in Georgetown to provide and installation Lutron Motorized Solar Screen Shades throughout the building.

Heard you meeting with the homeowners went really well. You're making this feel very easy. Looking forward to sending more home buyers your way.

Residential Developer, Alexandria VA

Rockville Interiors has been named the preferred window coverings vendor for The Oronoco. Beginning in 2014, we install window treatments throughout the residences with a focus on Lutron Motorized solutions.